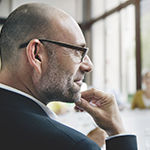 Our Vision
Making unique, quality private and alternative investments more accessible for everyone.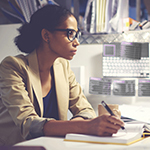 Our Mission
To provide all wealth-seeking clients, institutions, and advisors with access to unique opportunities to co-invest with Portland Holdings group of companies in high quality private and alternative investments typically reserved for the affluent and institutional investor.
About Us
Our Commitment

Who We Are

What We Do

Who We Serve

Our Philosophy

Community
Whenever you invest in any Portland Investment Counsel service or solution, you are assured that our goals will be to:
Preserve your capital over the long term, because we invest in what we believe to be high quality businesses.
Grow your capital at a reasonable rate, as we invest in businesses that we believe are in strong, long-term growth industries.
Minimize taxes on your capital as we hold businesses for the long-term, giving you potentially tax-deferred compounding.
Put simply, we are an Investment Fund Manager, Portfolio Manager and Exempt Market Dealer. We have a reputation for being Owners and Operators thus we are insightful Investors. Portland Investment Counsel provides portfolio management and exempt market dealer services as well as investment products. Our investor roots date back to 1986.
Private Equity Funds
Private Debt Funds
Sustainable Investing Funds
Alternative Assets & Hedge Funds
Public Separately Managed Account Mandates Performance
Individuals & Families
Mutual funds
Private and alternative investments
Portland Investment Counsel discretionary managed accounts
Institutions
Public securities mandates
Alternative mandates
Private Equity mandates
What are the special needs of our clients?
Investors that expect to be "investment partners"
Investors that expect transparent investments that are based on "fair value"
Investors that want to avoid the noise of the markets (effects of emotional trading and computer program trading)
Investors that want "like-minded" investment partners:

Same expectations
Same time horizons
Same methods of measurement
The Portland Difference. We have garnered a reputation for being a long-term shareholder and for taking significant positions in investee companies. We believe that wealth should be invested in a manner that is most aligned with the principles followed by successful wealth creators.
We are a corporate citizen that is part of a larger community. We strive to "do well and do good" by sharing our success and giving back to society and through sustainable investing can help combat global challenges such as climate change, unfair business practices and social inequality by investing in businesses that promote ethical and responsible corporate practices.
Associations